If you are not familiar with watching TV on your Android device, it is important to understand the difference between the official Android TV and the TV boxes powered by Android.
As you will see, not all Android-powered TV boxes are created equal. While some run on platforms optimized for TV, others do not.
At first glance, this may not seem like a big difference, but it is. The way you use your device affects the entire experience.
What is official Android TV?
In short, Android TV is the version of Android released by Google and designed to run on your TV. It's Android for TV, and devices with the official "Android TV" logo are Google-certified devices.
Official Android TV also has a number of features you may not get anywhere else. These include a dedicated Android TV home screen, a built-in Google Assistant, picture-in-picture (PiP), and more.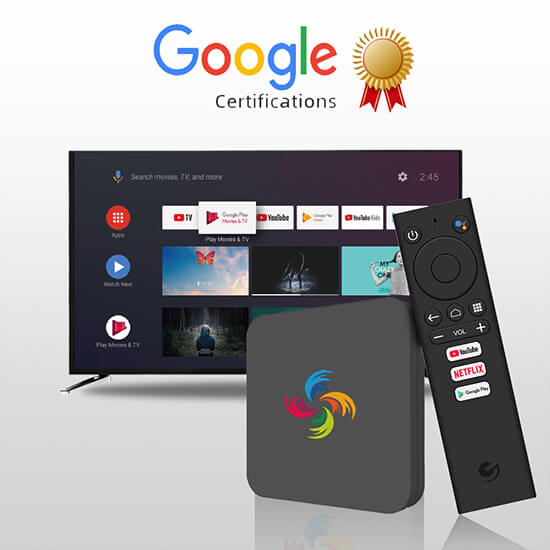 Netflix 4K Smart TV Box Android 10 Google Certified ATV L1 Amlogic TV Box
What is an Android TV box?
TV boxes powered by Android are often referred to as "Android TV boxes," and that's where the confusion comes in.
Yes, there are actual official Android TV boxes, but there are also boxes that are not official Android TV boxes. TV boxes powered by Android run on different versions of Android. The names are different, and the actual user experience is different as well. TV boxes powered by Android are also commonly referred to as "Kodi boxes".
What are the benefits of official TV?
Google has optimized Android TV to run on TVs. This is an important difference. An easier way to understand the difference is that Official Android TV has been optimized for remote control.
Another major benefit of Official Android TV is the consistency of the product and experience. Whether you really like Android TV or not, it's a highly consistent platform.
Google has set the rules, which means device manufacturers must deliver a specific Android TV experience.
What are the benefits of a TV box?
One of the obvious benefits of a TV box powered by Android is freedom. While official Android TV is a restricted platform, Android-powered TV boxes are not subject to the same restrictions.
In general, the version of Android used on these TV boxes is similar to the open source version of Android. It is open, which means there is a world of possibilities available.
Another advantage of Android-powered TV boxes is that they are often much cheaper than official Android TV devices.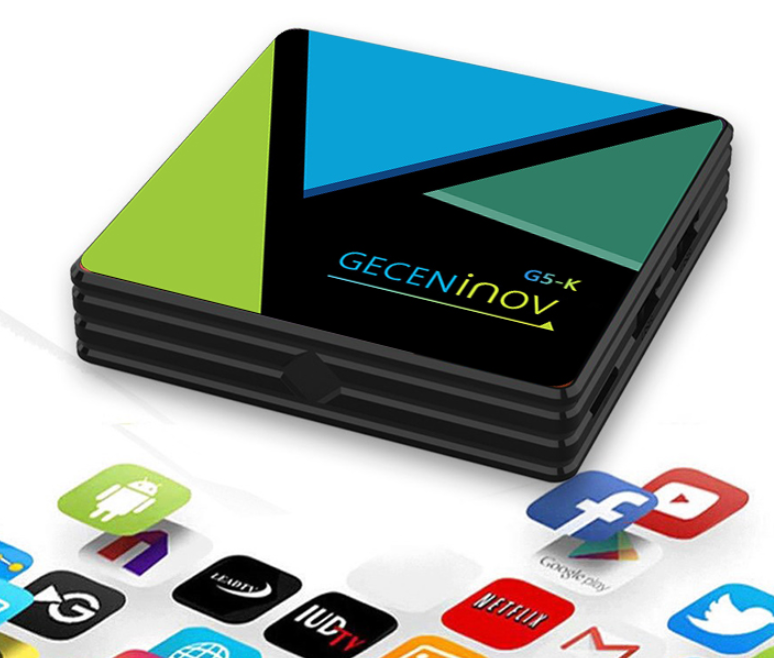 Android tv Box Rockchip 3229 Support 2.4G WiFi Tv box
What are the problems with Android TV?
One of the main problems with Android TV is the level of app support. Now, this is an issue that Google has been slowly working on, and app support has increased significantly over the last few years.
Another fairly big issue with Android TV is updates. In general, Android has always had fragmentation issues, and Android TV has followed suit.
Again, many existing Android TV devices are running older versions due to the update situation. tvOS, Fire TV and competing platforms like Roku OS are not affected in the same way.
Conclusion
The truth is that both have their unique benefits and their own problematic options. Official Android TV is just that. It's Google's official version of Android TV. You can expect the most reliable experience possible and the kind of TV experience Google wants Android users to have. But you're limiting yourself in terms of the apps you can download and the actions you can perform with your device.
By contrast, if you want the ultimate freedom that Android offers and the option to do what you want with your device, then a TV box powered by Android may be a better choice for you.
Contact GECEN to get suggestions and quotes!