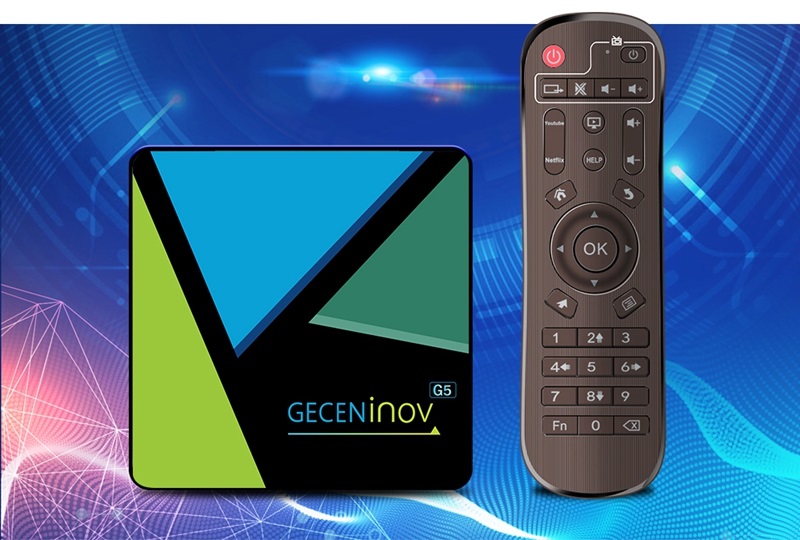 TV is an indispensable household appliance in our daily life, and the development of TV has undergone a very fast and huge reform from the earliest black and white TV, to color TV, and then to wireless LCD TV, and the configuration of TV has also undergone a huge change.
Zhuhai GECEN is a well-known brand in the OTT box industry with more than 20 years of experience. As you know, most of the Android TV boxes sold on Amazon are made in China. There are many kinds of TV boxes, such as Amlogic, Rockchip, Android Hybrid, etc. We introduce you some powerful features of rockchip Android TV box.
Android TV box is a traditional TV box equipped with the android system launched by google, through the connection with the Internet, so that the TV becomes an intelligent platform like smart phones and tablets, combining the Internet and TV together to become a new entertainment system. Users can install and uninstall software, games and other applications to achieve "unlimited content, unlimited applications" of this type of TV. Traditional TVs have fixed programs, no access to the Internet, no TV programs at the consumer's disposal, and no content or applications that can be loaded.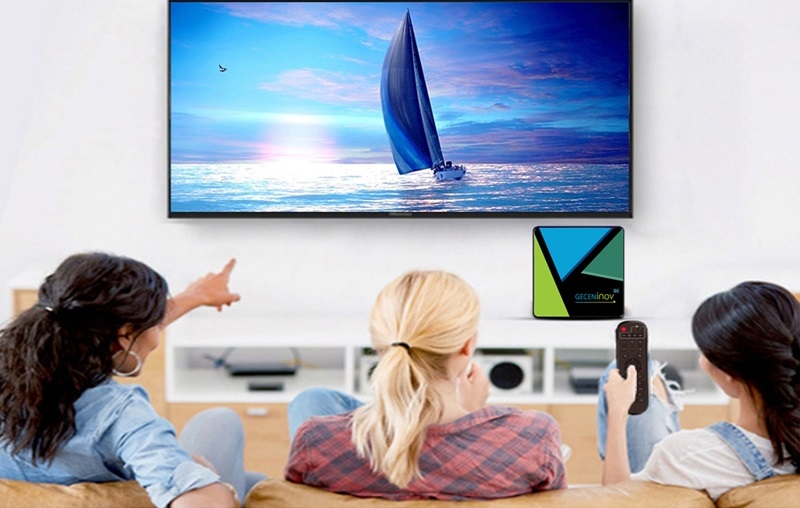 Features
1. WIFI Internet access
Wirelessly connects to the Internet, enabling browser access, online video, online playback and other functions.
2. Video Playback
1080P Ultra HD Cinema , can play RMVB, ASF, AVI, MP4, WMV and other formats of video files.
3. Music Appreciation
Can support music playback function, support MP3, WAV, machine and other audio file formats. High-quality audio makes you feel like you are at a concert.
4. HD pictures
Support BMP, JPG, PNG, GIF and other formats image browsing, experience the shocking feeling.
5. Online video
Play HD online videos by accessing HD websites through the Internet. Support various food websites such as YouTube, Twitter, Netflix, Tencent, etc.
6. Expandable Storage
External SD card and removable hard disk can be used to store data and files. You can take your files anywhere and use them anytime, anywhere, without space limitations.
7. HDMI Output
HDMI output audio and video signals to HDTV.
8. Easy operation
With remote control button + wired/wireless keyboard and mouse two kinds of operation, easy and convenient operation.
9. Android 11.0
The G5-Z1 TV box features the latest Android 11 operating system, which is easy to use and supports Google Assistant, and offers a world of content the whole family will love!
10. 8K HDR
HDR is rapidly making its way into the TV space, and now into set-top boxes with Mi Box. Witness scenes and people come to life with sharp contrast, color and clarity.
11. Latest Chipset
G5-Z1 TV box supports: Google Voice Assistant, Youtube 4K, Home Cloud. It uses 8GB RAM to play games that load faster and run faster.
That's the power of our TV box. Are you impressed? Want to buy one for your own home? Please contact us via email, GECEN will keep improving the quality and service.